Are you looking to buy hosting? Having been working with hosting for a couple of decades now, I'm constantly surprised at the way hosting companies try to lock their customers into two, three, and even five year plans.
Really? Five years? How is anyone going to know what hosting options and competition are going to look like in five years?
Well, to be fair, I guess that's the point…at least from the hosting company's perspective. Of course they want you to buy hosting in advance. And they'll offer tantalizing discounts if you do. They don't want you shopping around because, well, you've made this commitment and to move and cancel and get a refund would be such a hassle.
Six Questions to Ask Before You Buy Hosting
If you're thinking of going with any hosting company that offers special pricing the longer you host with them, please stop and consider these six questions:
Do you know what your business will look like even a year from now?
Do you know what new hosting technologies and capabilities will be available even a year from now?
Do you know for sure that you're going to like this hosting company well enough a year from now to "get hitched" to them like that?
Did you look at the fine print to find out what the renewal price will be once your sweet multi-year deal is over?
Do you know how hosting plan prices will change across the Internet by the end of your term?
Do you know whether your chosen long-term host will be bought by Endurance International Group (EIG), thus thrusting your business into the seventh circle of Hosting Hell?
If you've answered "no" to any of these, you should not be signing up for anything greater than 1 year of hosting, no matter how much easier on your current budget the cash outlay might be.
Anything about a business, the economy, web hosting, or the Internet in general can change rapidly. It's generally a good idea to be able to change with those conditions. If you're locked into a 2, 3, or 5 year hosting contract, you'll be staring jealously at your competitors who've moved to faster, better, more secure, and maybe even cheaper hosting. Sure, you can try to back out of that long-term hosting commitment, but most hosts are loathe to allow this. They'll try to upsell or cross-sell you, and when you refuse they will stall and obfuscate as much as possible to keep you from getting your hands on the money you gave them.
Do yourself a favor and stick with only monthly or one-year hosting plans. Start with Webidextrous hosting through Pantheon. You'll see a remarkable gain in performance, security, and workflow efficiency that will pay for itself in productivity and ability to use development budget for features. You'll still usually get a discount with a one-year plan over monthly, but no amount of savings is really worth the hassle and lost opportunity of not being able to change hosts without forfeiting the up-front payment of a 2-5 year hosting prison sentence.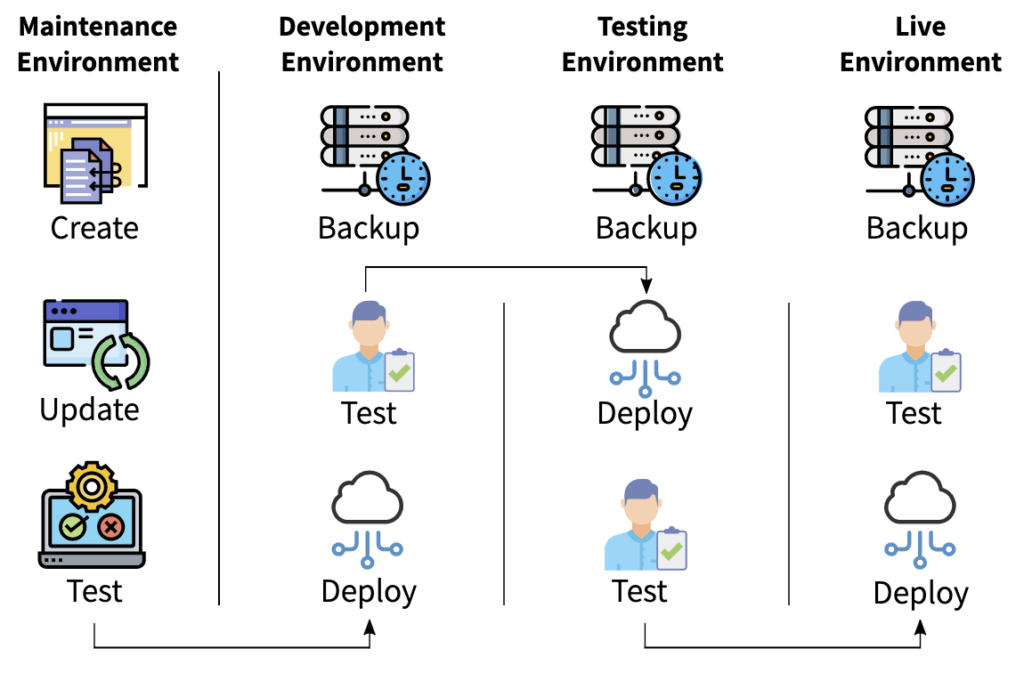 Gone are the days of clicking "Update" and hoping for the best. Let Webidextrous manage your maintenance. We'll give you back your time and peace of mind.
The following two tabs change content below.
Rob Watson is the CEO of Webidextrous, a web consultant, and a developer. Beginning in 1996 as a self-taught web designer, he has created websites for everyone from small business owners to multi-national companies. He is the co-organizer of the West Orlando WordPress Meetup and a WordCamp speaker.
Latest posts by Rob Watson (see all)