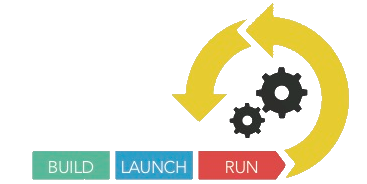 What We Do
We help brands build online presence. We help you solve the issues of (re)launching a website, promoting a brand, and taking the pain out of administration. We do this by partnering with you to build and execute your roadmap.
Web Design, Web Development, and Web Management + Social Media
Webidextrous provides turn-key web services and consulting for all kinds of enterprises: from personal or hobby sites to small sole proprietorships, and from small- and mid-sized businesses to global corporations.
The usual way to obtain professional web services is to scour the web looking for agencies. If you find one that meets even a few of your business objectives, you'll spend days and even weeks trying to get the engagement going and some work produced.
Don't put yourself through that. At Webidextrous, we have ready access to talent who can work at your convenience. On day one we can get your initiative off the ground, and at an affordable price. We also won't leave you in the lurch when the project is underway. We'll handle the project management for you and report on its progress. We're very detail-oriented and are obsessive about making you happy.
Our Full List of Services
Accessibility Site Reviews & Upgrades
Animated Commercials
Cinematic-quality Videography
Custom Programming
Database Design, Creation, Management, and Conversion
Domain Research, Registration, Transfer, and Management
Google AdWords Concepting, Creation, Management, Setup, and Training
Hosting Setup, Management, and Transfer
Logo Design
Mobile App Development
Model/Product Photography
Photo Touch-up and Alteration
SEO Audit, Setup, Management, and Training
Social Media Management, Setup and Writing
Video Editing
Video of Events, Places, People, and Products
Video Social Media Channel Management
Voice Recording & Editing
VoIP (Voice over Internet Protocol) Call Center and Reception Solutions
Webmastering – Code Review, QA, Speed Test & Optimization, Content Management
Website Concepting, Design, Creation, Management, and Training
Information we need to get started…