I'll cut straight to the chase. People avoid clicking ads. They avoid clicking on your search ads, display ads, or social media ads because they don't want to "get pixeled". Web users have become more savvy in the past 4 years. They know that clicking ads leads to seeing more ads for that item everywhere and forever. Or seemingly so.
Think Like Your Users
Think of the last time you searched for a topic on Google. You started clicking ads for a website or product, and suddenly every website you visited had an ad for that website or product. It's one thing to do this to your customers. It's another to be the recipient.
Today I noticed this in my own behavior when I was searching Google for specific websites. I was working on an article for someone and while I was doing the research I actively avoided clicking on the published ads for each site I was writing about. In my head I was saying, "Nope, I'm not clicking that ad. I'm not actually interested in becoming a customer of that site and I don't want them following me around forever and asking me to become one."
If you have customers who do lots of searches for products, services, and websites but who aren't necessarily interested in buying anything right away, you may experience a low CTR and a high view through metric on your ads. This can be particularly true for high-ticket items that require lots of consideration before spending good money for them. Also, view through isn't a great metric because it usually expires in a set number of days and isn't always accurate or traceable over the longer term.
Social Media Ads
The same type of interaction can happen for social media ads, where potential customers may skip clicking on your ad and instead open a new browser tab and type your website. Unless you're tracking view through conversions, you'll never know if a new customer resulted from a displayed ad.
Most digital advertising professionals prefer the CTR to the view through metric simply because the user's intent seems more apparent in the click ("I'm definitely interested in this") than in opening a separate tab to avoid being pixeled. The latter interaction implies a certain suspicion of your company or brand as being "spammy" with its ads. Combining CTR with view through metrics will give a more accurate (if not frustrating) picture of how your advertising is going.
This isn't an appeal or admonition not to use retargeting. Retargeting can definitely be a great way to build brand visibility and convert customers who are considering making a purchase but need time and distance from the initial search before making a decision.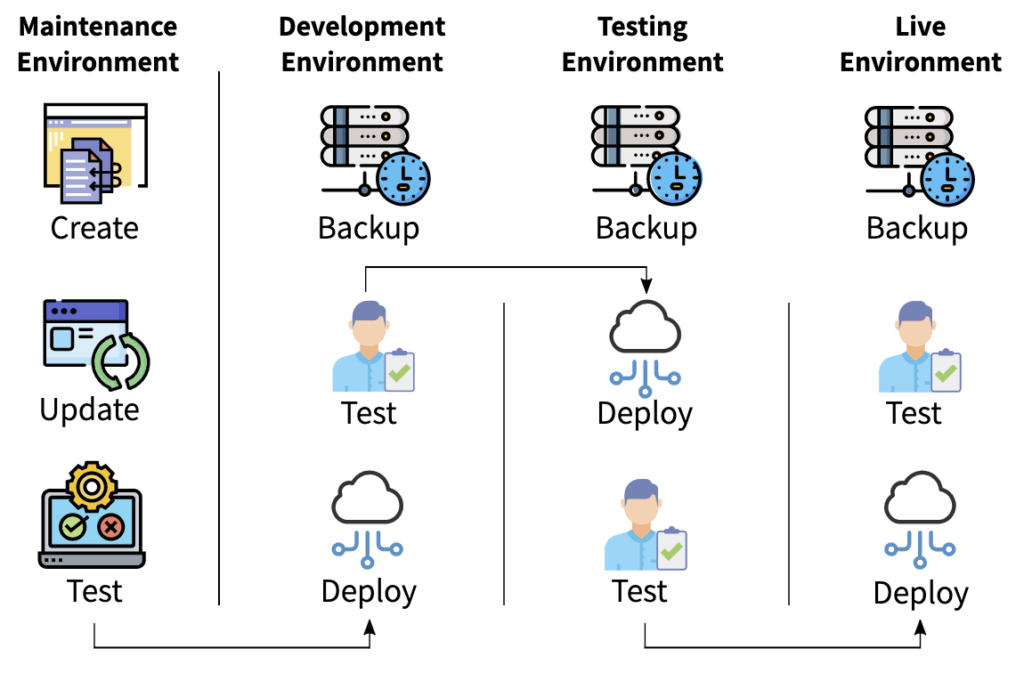 Gone are the days of clicking "Update" and hoping for the best. Let Webidextrous manage your maintenance. We'll give you back your time and peace of mind.
How to Improve Users Clicking Ads
What can you do to avoid view throughs, or at least convert them to click throughs without abandoning retargeting? Here are three options to try:
A/B test your copy and/or display ad design. This is the very first thing to try as it may be that your copy and design are somehow repellent or causing suspicion in the minds of your ad viewers. Make sure the offer is appealing but straightforward and not in any way indicative that you might retarget people to death with ads that will only serve to annoy them. For example, don't use flashy animations, controversial subjects, or high-pressure tactics in your copy and design. Keep it interesting, but only just enough.
Make your offer contingent upon clicking the ad. In other words, through the pixel's "cookie" or parameters in the URL passed to the website, make a discount only available to those clicking on the ad. If the customer goes to the website without clicking the ad, no discount.
Use a specialized, third-party advertising system. This will enable you to better control who sees retargeted ads and in which formats. Sure, you can retarget everyone who clicks on your ads and show everyone the same ad forever. But that's not as effective as narrowing the retargeting to just those who are most likely to be interested (i.e. they interacted more with your site, or they started to fill out a contact form but abandoned it, etc.). As an example, Contobox.com helps digital advertisers customize their audience retargeting and diversify their display ads.
Conclusion
Don't abandon retargeting just because some searchers might get spooked by the prospect of getting pixeled. Improve your ad copy and design (or at least make it less annoying), make your offer be ad-click specific, and leverage third-party digital advertising tools to diversify your display ads and retarget to just the right audiences.
The following two tabs change content below.
Rob Watson is the CEO of Webidextrous, a web consultant, and a developer. Beginning in 1996 as a self-taught web designer, he has created websites for everyone from small business owners to multi-national companies. He is the co-organizer of the West Orlando WordPress Meetup and a WordCamp speaker.
Latest posts by Rob Watson (see all)