Connections
Work with Trusted Web Agencies and Vendors
---
Webidextrous partners with agencies, software vendors, and content providers that have a proven track record of success in education, software, and in executing the digital roadmaps of business owners like you.
Learn More
Become a Connection
Recommended Software and Services for Your Business
Whether you're just getting started with your website, or you're looking to switch, here is our list of trusted web agencies and vendors who provide solid and trustworthy solutions for web design, hosting, productivity, eCommerce, SEO, and everything else you need to succeed.

Your hub of world-class experts for short-term, recurring, and full-time WordPress work.
Codeable helps businesses of all shapes and sizes hire vetted WordPress experts for short-term, recurring, and full-time WordPress work. Codeable is committed to providing developer services without any of the hassles of traditional hiring. Their unique approach to the distributed talent force, with over 510+ vetted WordPress experts and 25 teams, has made that possible.
Let Codeable find you the best fit developers for your requirements. You can simply post for all Codeable experts, and let their system find the experts there with the right skills and availability for you to choose from.
✅ Codeable is the only WordPress exclusive freelancer marketplace
✅ All experts are vetted under an increasingly strict vetting process
✅ Free, no-obligation to hire estimates (if requirements are clear enough)
✅ Get work delivered on time, on budget and issue-free
✅ No bidding, you'll get 1 estimate and get to choose who to work with
✅ Quality guaranteed and industry leading 28-day free bug fix warranty
✅ Support team to ensure in a healthy and hassle-free work environment
Get matched with your WordPress developer in under one day.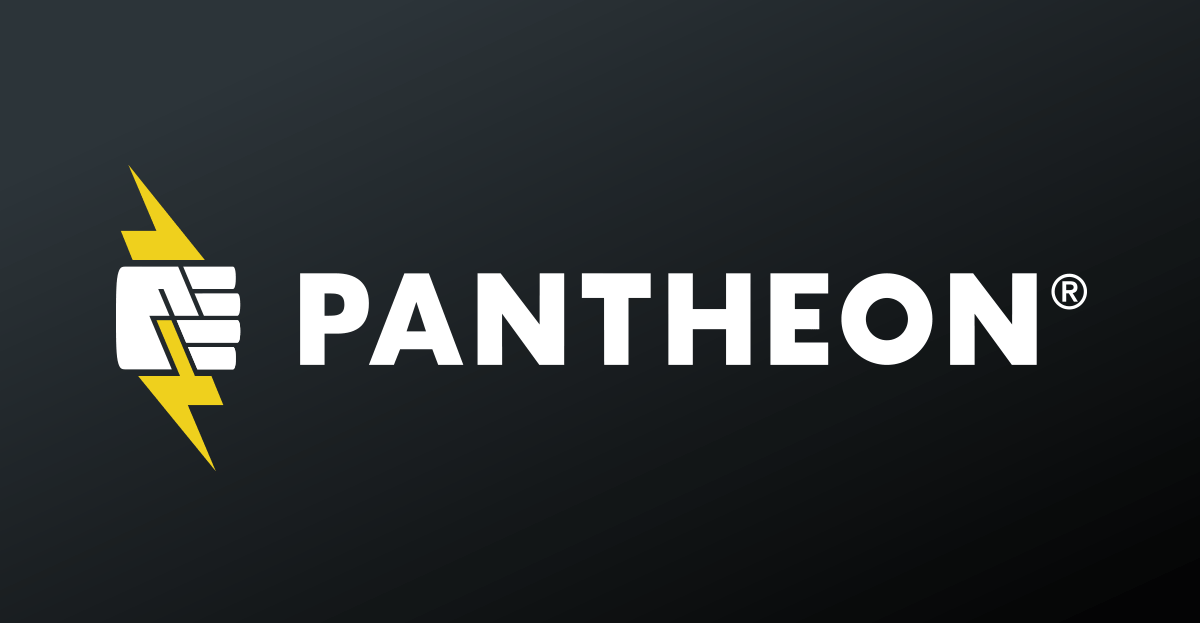 Pantheon.io is your ticket to the fastest and most secure hosting available. G2, the world's largest tech marketplace and trusted source of authentic reviews of software products, has named Pantheon a leader in WebOps platforms, managed hosting, web content management, web hosting, and continuous integration.

With Pantheon, your live site is locked down and hardened against the security threats that plague WordPress and Drupal sites on other hosts. Your site is also fast and self-contained, as if it's running on a VPS or dedicated server. Should you experience a spike in traffic, Pantheon seamlessly transitions your site to a higher capacity with no action on your part! 
You can start without any risk by signing up for a free sandbox site. You only pay once you connect your domain name and launch your site to the public. When you do that, fill out the form below to request special pricing.
Get Special Pricing for Pantheon.io

With HubSpot CRM, you can organize your contacts, get deeper insights on every lead, and monitor deals with ease — all for free. Other services include Marketing Hub, Sales Hub, and Service Hub.
With Marketing Hub, grow your traffic, convert leads, and prove ROI with all-in-one marketing software.
With Sales Hub, close more deals faster with a suite of productivity-boosting tools for every part of your process.
With Service Hub, connect with customers, exceed their expectations, and turn them into promoters that grow your business.

Webidextrous uses Google Workspace extensively and recommends it to small businesses as well as large enterprises. It is a cloud-based productivity suite that enables you to collaborate and communicate in one system. It's very easy to set up and use. Management is also very simple and if you get stuck, their live chat support is outstanding.
You get business email for your domain (you@yourcompany.com), access to files, documents, video meetings, and other apps from any location or device. With the management tools, you can control users security, devices, and more.
Sign up now for a 14-day trial. Promo codes are available.

Get a 10% Off Promo Code for Google Workspace

Sometimes WordPress can be slow to load your site's pages. Page speed is a critical factor both for user experience and search engine ranking.
Instead of trying to figure out hacks and tricks to speed up your site, just install WP Rocket. This plugin is the easiest plugin to set up out of all the other caching and performance plugins available. Where other caching plugins give up, with WP Rocket you get:
page caching
cache preloading
sitemap preloading
GZIP compression
browser caching
database optimization
Google Fonts optimization
Lazyload
minification/concatenation
defer JS loading
and so much more!
Plans come in three sizes: Single, Plus (up to 3 websites), and Infinite (unlimited websites). Each plan gives you 1 year of support and updates. And, you have 14 days of a 100% money back guarantee to see if it works for you. There's nothing to lose with this plugin, and lots of speed to gain.
Webidextrous is an affiliate or partner of each of the connections on this site. We trust, use, and recommend all the products and services shown.
If you represent an agency, content publisher, or software vendor and would like to partner with Webidextrous to educate and fulfill the vision of our site visitors and coaching clients, we want to partner with you. 
Note: We are currently only accepting connections headquartered in the United States.
Benefits include:
Business referrals
Directory listing on our Connections page
Custom landing page on Webidextrous.com with direct editing permissions to the page
Featured expert blog posts
Guest blogging, backlinks, and social media cross-posting
To begin, fill out the form below. We will contact you to begin the evaluation and onboarding process.
Apply to Become a Connection