Let's discuss how to respond to negative reviews, continuing on the theme of review management best practices.
I once worked for an employer managing their social media presence. The educational products they sold were mainly sold to universities, schools, and individual students. Part of my job description was to monitor all social media posts for negative mentions of our products, flag and forward the posts to customer service, and then follow up with the customer to let them know how to engage further on a support case. If we had not had such a system set up, and if we had ignored negative reviews, the ill-will toward our company and products would have accumulated and damaged the brand.
As a business owner, getting negative reviews can sting, but how you respond to them can actually strengthen your reputation. How you handle negative reviews impacts not only the reviewer but everyone else that sees the response. When you choose to respectfully respond to negative reviews instead of ignoring them, it shows that you are proud of your business, care about your customers' experiences, and will work hard to maintain your reputation! Gain trust and respect from prospective clients with these four steps: apologize, promote, get offline, and keep it simple.
Responding to negative reviews
1. Apologize and sympathize
The first step in resolving an issue is acknowledging that it happened. Regardless of the situation, a simple apology and sympathy for your customer's experience make a big difference.
2. Promote
Did the reviewer have a bad customer service experience with your employee? If you're known for your stellar customer service, why not state that in your response? "We take pride in offering stellar customer service. We are sorry this is not what you experienced and will correct this situation with our staff so that it doesn't happen again."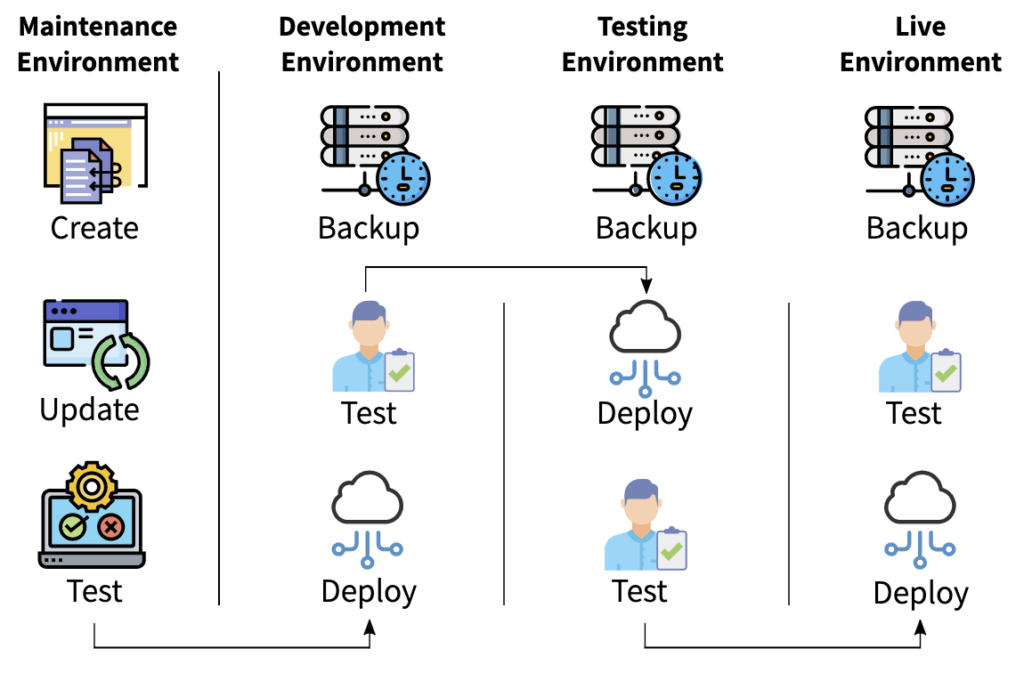 Gone are the days of clicking "Update" and hoping for the best. Let Webidextrous manage your maintenance. We'll give you back your time and peace of mind.
3. Move the conversation offline
Dealing with this situation online can get messy. Offer the reviewer the chance to resolve the issue over the phone, email, or both.
4. Keep it simple
Try not to get too specific and don't ask questions. These conversations are safer in a space away from inquisitive online viewers.
One last pro tip: Do not put your business name, location, and category in your response. You don't want your negative reviews to pop up when potential customers are searching for you!

After properly dealing with a negative review, you will feel a sense of relief. To help you manage your reviews, you can use a software that pulls in all your online reviews so that you can quickly respond. If you don't have time to manage your reviews, you may want to look into recruiting someone else to do it for you. The reputation of your business depends on it.
The following two tabs change content below.
Rob Watson is the CEO of Webidextrous, a web consultant, and a developer. Beginning in 1996 as a self-taught web designer, he has created websites for everyone from small business owners to multi-national companies. He is the co-organizer of the West Orlando WordPress Meetup and a WordCamp speaker.
Latest posts by Rob Watson (see all)