Listings for local SEO
In order to rank well in local search, you need consistent NAP data, hours, website, and more throughout all major listing directories. This is key for search engines to validate your local business' credibility. Search engines will trust the validity of your business by the amount of accurate and consistent data there is about your business throughout the web. The more search engines can trust your business, the higher you will rank in local SERPs (Search Engine Result Page). In a Local Search Ranking Factors survey, conducted by Moz, 13% of professionals list citation signals as the most important piece of Local Pack Ranking factors.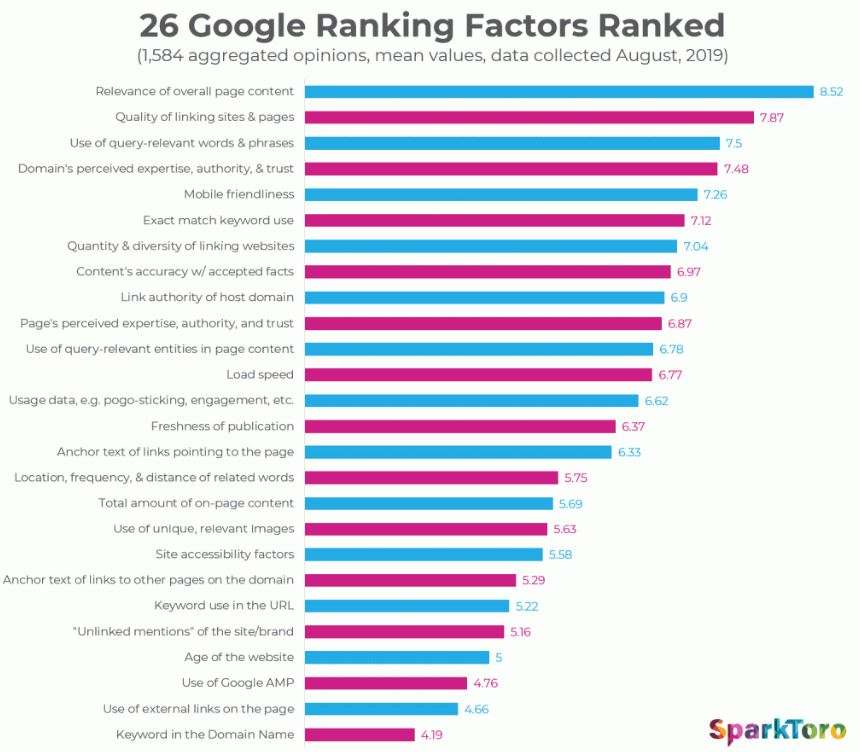 What's in an online business listing?
Business listings contain different information depending on the verticals and directories, but there are some key pieces of information that exist in all of them.
NAP Data
NAP data contains the most crucial data including name, address, and phone number. It is key for the online visibility of any business, and every listing source will contain this business information. Making sure your NAP data is correct will not only help your customers find you online, but they will also have accurate, up-to-date information on how to connect with you. Google and other search engines use this information to display your business in geo-targeted searches. When someone searches for "great sushi" in Tampa, the local sushi places in Tampa with correct NAP data will appear. It's a given that Google would give ranking priority with businesses with correct NAP data. That's the only way Google can tell people where you are, what you do, and if you're a legitimate business.
The stats
Customers are looking for your business! What specifically are they looking for?
68% of mobile searchers are searching for directions
62% of mobile searchers will ignore a business if there is no address or phone information in search results
82% of local retailers have not yet claimed their Bing listing
Even though accurate NAP data is vital, data shows that countless businesses are failing at providing accurate information for their listings.
80% of consumers mistrust businesses that have either missing or inaccurate company name information listed throughout all listing sources
51% of consumers mistrust businesses have either missing or inaccurate opening hours listed across all listing sources
50% of businesses have poor quality or out-of-date photos across all listing sources
Data were taken from a sample of 1,025 US-based consumers.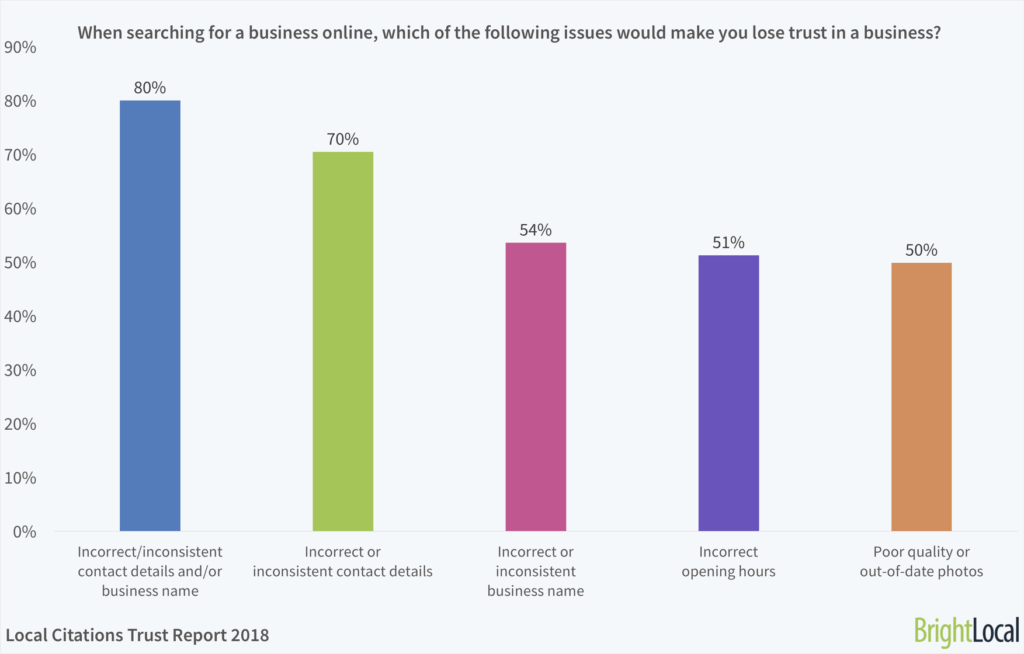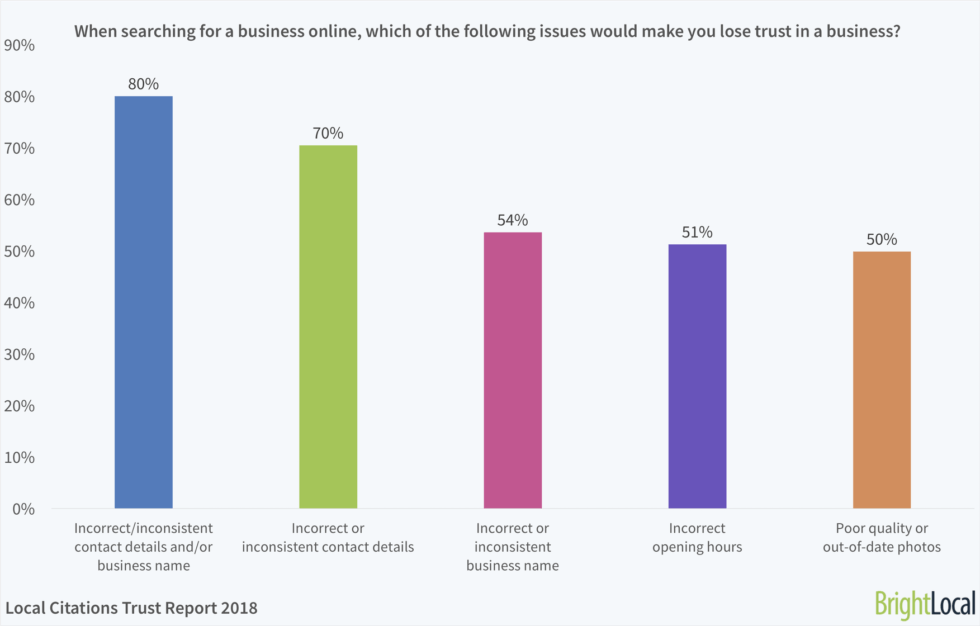 Hours of Operation
Hours of Operation are another important detail that should be included in your listing sources. When a customer is searching for your business or the goods and services you offer, they usually have an intention to purchase something and are most likely searching for an immediate need. It is likely that the customer will visit a business shortly after their Google search has shown it as "open."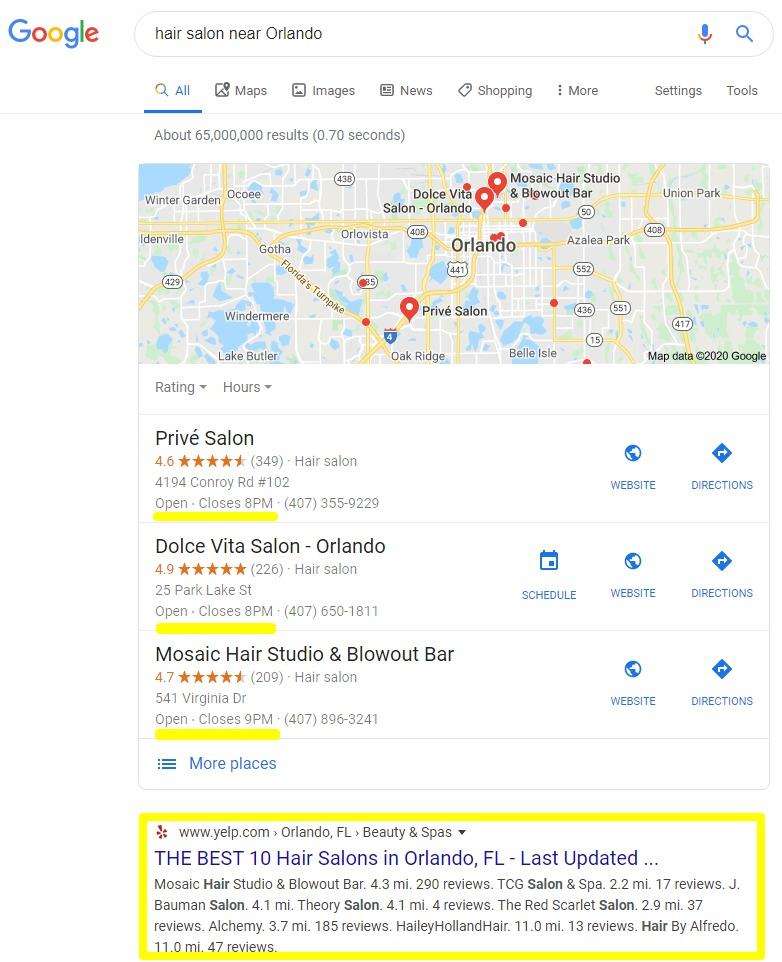 If your business shows no hours, the customer will have to go out of their way to find out if your business is open by going to your website or calling. In a worst-case scenario, they will drive to your business only to find out you are closed! This is an inconvenience to your potential customer and they will be upset you wasted their time. This can cause them to write a negative review. If one of your competitors has business hours listed, they will most likely get that customer's business. People want their needs fulfilled and are happy to spend their money at a store that has listed their correct hours especially if they were planning to make that purchase in-store.
Notice, also, in the screenshot above that only those salons that have a Yelp listing are eligible to appear in Yelp's "10 Best Hair Salons" article. So, make sure your business is claimed on as many directories as you can manage.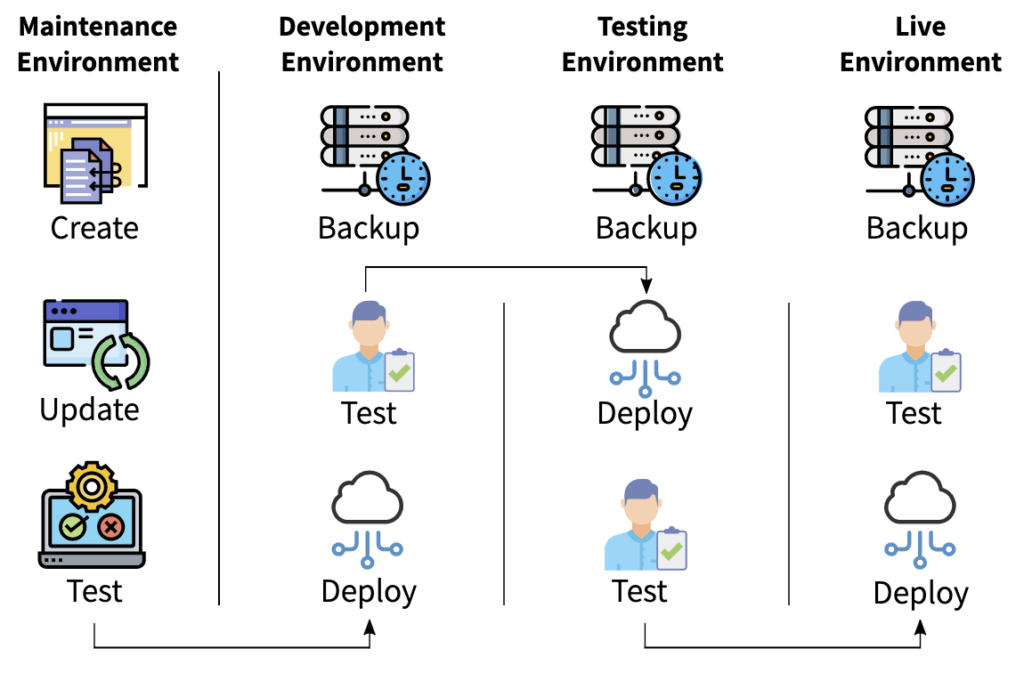 Gone are the days of clicking "Update" and hoping for the best. Let Webidextrous manage your maintenance. We'll give you back your time and peace of mind.
The stats
88% of sales that result from mobile searches happen within the same week, and 33% right before visiting a store.
50% of "near me" searches result in a store visit
78% of local mobile searches result in an offline purchase
Customers often make purchases the same day that they are searching so make sure your hours are correct for when they go looking!
Websites
Can your business direct your customers to a website that has all your information listed? Add that website link to your business listings. Many customers will go to your website from a Google search to get a feel for your business and see what you're offering. Providing a website link in your listings helps your online presence.
The stats
93% of businesses have either missing or inaccurate website information listed across all listings sources
Only 7% of businesses have their website information correct throughout all listing sources
Close to half of small businesses don't have a website (Clutch)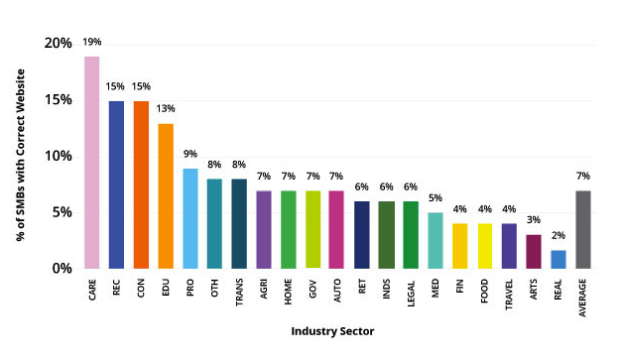 Customers will get a better impression of your business if you have a website. Since nearly half of small businesses don't have a website, having a website will give your business an edge and including your website in your listing will help it stand out on the SERP.
Other listing information to include
Depending on your industry, there may be other pieces of information important for you to include in your online business listings.
Brands
Holiday hours
Photos
Payment methods
Services
Social profiles
And more!
The more information you include throughout all listing sources and directories, the easier it will be for customers to find your business and buy your products and/or services.
The following two tabs change content below.
Rob Watson is the CEO of Webidextrous, a web consultant, and a developer. Beginning in 1996 as a self-taught web designer, he has created websites for everyone from small business owners to multi-national companies. He is the co-organizer of the West Orlando WordPress Meetup and a WordCamp speaker.
Latest posts by Rob Watson (see all)