Pricing
We don't just sell websites. We also provide full spectrum business solutions that often include websites as one tool in a larger strategy.
How much does that cost? It depends. 
Some better questions might be: What do you need your online solution to do? Do you see a solution as an expense or as a revenue generator?
In short, you don't really want "just" a website. You want a RESULT.
Learn About Services
Get an Estimate
Free Site Analysis and SEO Tools
We're giving away $200 worth of SEO tools
Your website could be invisible to most search engines. Our free reporting system and business center dashboard can show you where the holes are and fix the problem for you.
Get Your Free Dashboard and Reports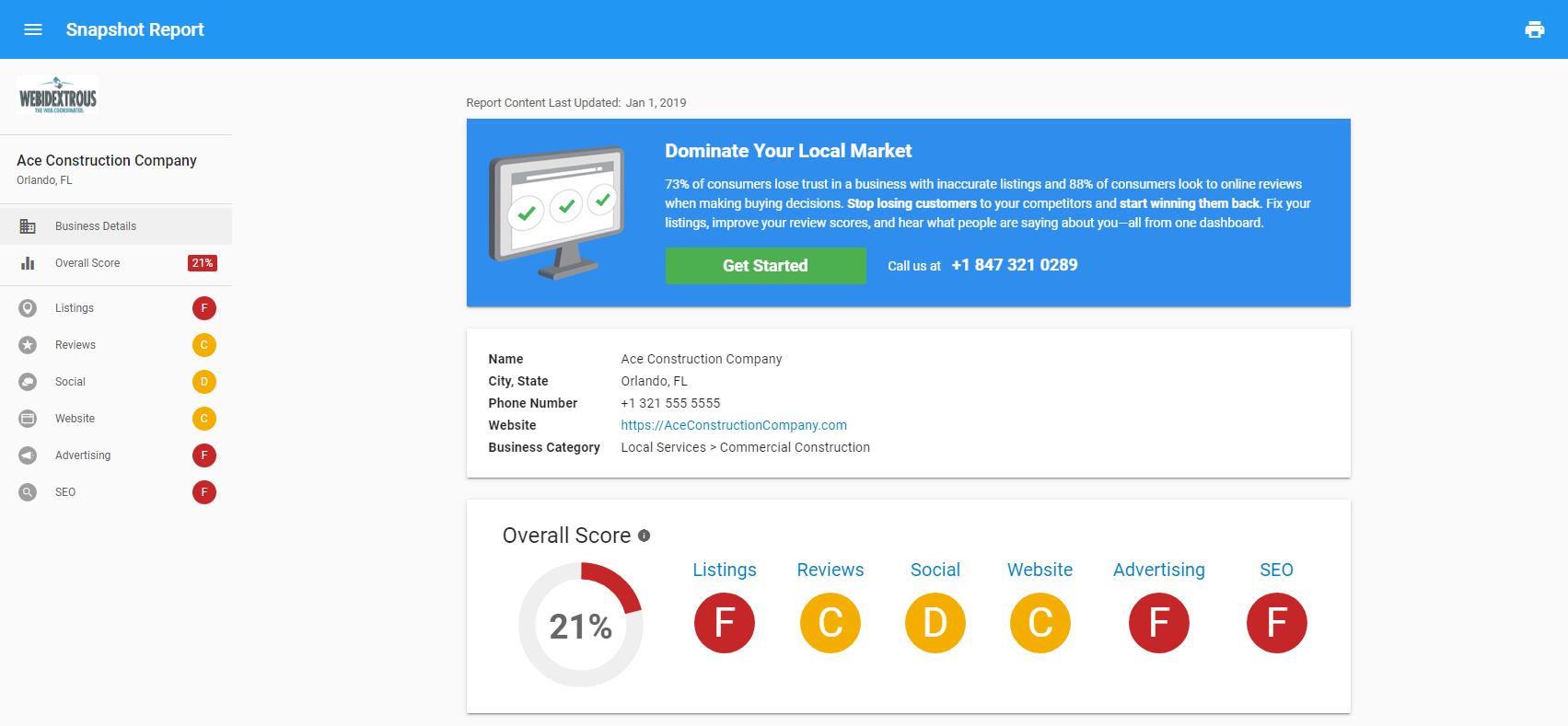 Digital strategy complexity is a major factor in its cost. If you're just considering a single page website with a few images and some text, that can be very quick to build. It requires fewer resources than, say, a website with 10+ pages, an eCommerce shop, lots of blog content, software updates, SEO management, digital advertising, social media, and email marketing.
Whether you see your digital solution as an expense or a revenue generator will determine your approach and relative success with your endeavor…and with any agency! Read more about this in our three-part series about website cost vs. investment.
Our approach to web design can be remembered by the acronym RASCRS.
Recognize
This is the discovery phase of a project. We start with a strong foundation of research of your business model, your competition, the state of the market, and your goals. The end product of this phase is initial agreement on what the problem is that we're trying to solve.
Analyze
Now that we know which problem we're trying to solve, we analyze any data surrounding the problem. If a website already exists, we analyze its performance, traffic, visitor demographics, and purchase funnel. If the site doesn't yet exist, we analyze keywords, market trends, and competitors. The end product is a set of insights that validate or invalidate agreement on the problem to solve.
Strategize
Once we have validated the problem through analysis, we begin to construct a strategy through which we'll solve the problem. We'll take the insights from the analysis and create a "funnel" that represents the journey of the website visitor through the site. The end product of strategy is to have a clear picture of the entry points and calls to action throughout the site.
Conceptualize
The next step after a clear strategy is in place is to turn that strategy into a design. The design is an incrementally-built visual representation that starts with a "wireframe" abstract and ends with a fully fleshed out look and feel for every page, piece of content, and user interaction on the site.
Realize
The finalized design is turned into a fully-working version of the website, including all user interactions, modules, inputs, outputs, and processes necessary to execute the strategy. This realization process is "agile" in that features in each release are prioritized, iterative, and complete. If the client desires, a fully usable website can be released after each "sprint".
Systematize
After the website launches, it's time to create a system of website content updates and maintenance that are repeatable and regular. Activities range from adding a new blog post once per week to advertising campaigns to frequent backups and updates of website software.

Individual / Small Business
Custom Design
5 or More Pages
Contact Form
Blog
SEO and Accessibility Ready

Custom Design
20 or More Products
10 or More Pages
2 Custom Forms
SEO and Accessibility Ready

Custom Design
50 or More Pages and Products
3 or More Custom Forms
2 or More Blogs
SEO and Accessibility Ready
Schedule a Free Consultation
Sometimes you just need a talking partner to figure out what it is you need. Or maybe you already have a grand vision and want to talk about some possibilities. We're happy to have a conversation with you to help you map out a path ahead. Use our scheduling tool to make an appointment.