Coaching
Expert and Personalized Website Business Coaching
---
Get access to over two decades of expertise in setting up websites, digital marketing campaigns, and search engine optimization with Webidextrous Website Business Coaching.
Learn More
Why Do You Need Website Business Coaching?
Are you setting up a blog, website, or eCommerce business and have no idea where to start, or even which questions to ask?
Did you use a drag-and-drop website editor to build your own site, but it didn't result in meeting your goal for the site?
Have you ever tried to hire a web designer or developer and wondered why they ask so many questions instead of just getting to work on the project?
Did you get to the end of a project with a designer or developer totally dissatisfied with the outcome and wonder why things went so badly?
Is your online business venture in danger of failing or has already failed?
Was there a phone call (or two, or ten) with a lot of yelling at some point in the project?
Do you feel like you paid too much for the project given the disappointing outcome?
Did the people working on the project just stop answering the phone?
Did your employees quit out of frustration? Did you?
If you answered "yes" to any of these questions, you need website business coaching. Also, take comfort in knowing that you're definitely not alone. Many new site owners project teams and clients have knowledge gaps, problems, and conflicts just like the ones you've probably also experienced. A full ninety percent of online startups end up failing at some point. So, yours definitely wouldn't be the first.
But it doesn't have to fail. You can have success early and often. If you're armed with the right information and have access to someone who has already walked the paths you're walking now, you don't have to make unnecessary mistakes. If skipping over the failure part sounds appealing to you, start now with a free pre-coaching session.
Just Need an Hour of Website Business Coaching?
I offer a way to get an hour of website business coaching at a time. Ask me anything having to do with online businesses or websites. It's not for website design, and it's less valuable than longer-term, coordinated website business coaching, but here's how to schedule an hourly appointment.
Submit the form below telling me what questions you have and how to contact you.
I'll respond with an email stating I've received your request and confirming an appointment time for us to meet.
When you receive my appointment confirmation email, come back to this page and pay the consulting fee using the form to the right.*
I'll call you at the designated appointment time at the number you provide below.
See my LinkedIn or read my testimonials to see my experience and who else I've helped.
Disclaimers
* One hour minimum. Non-payment will result in no call. If I need to reschedule due to a conflict on my end, I'll coordinate that with you. Be sure that you won't miss our call. Sorry, I cannot offer refunds on hourly engagements. If you miss the call or no longer need my time, I still need the common courtesy of being paid for the lost opportunity of booking someone else at that time. Re-booking for some other time for the already-received fee will be decided on a case-by-case basis.
Just Need a Website Built?
If you're not yet interested in getting a deep understanding of the fundamentals of running your online business or organization and you just need a new website, sign up with Codeable. Codeable will help you hire WordPress freelancers that deliver exceptional quality work every time. Get on-demand help with your WordPress site by posting your project and having vetted WordPress developers provide a free estimate. Codeable provides a healthy working environment for both clients and WordPress experts to meet and complete high quality work together.
✅ 97% of experts have 6+ years of WordPress experience.
✅ 96% of Codeable clients say they would return with more work.
✅ 510+ experts from 60+ countries.
✅ Always-there and responsive support team.
✅ 4.95/5 average project rating.
✅ More than 2,000 projects delivered on time and issue-free each month.
If you want the website business coaching first, so that you're going into your website creation process with your eyes wide open and a firm foundation of online business and marketing knowledge, find out more about Webidextrous website business coaching. Otherwise, go to Codeable.io and click "Start Project" to begin your website creation journey. You can always come back to the coaching whenever you're ready for it.
What is Website Business Coaching?
Website business coaching is an intensive and structured learning process that helps you get a solid foundation of expert knowledge before you begin the intensive process of establishing an online business.
Whether you're starting a new website or managing an existing website (or many websites), you need someone experienced in website business coaching to help you through the process.
Why? Because you need an understanding of over two decades of online commerce and the lessons it has generated. You don't have the time, energy, or money to reinvent the wheel or rediscover fire.
Related: No Matter How Good You Are at Anything a Coach Makes You Better
You'll want someone to help you who has a breadth and depth of knowledge. You'll need advice on everything from figuring out why the website should (or shouldn't) exist and for whom. You need help all the way through concept, design, deployment, and maintenance. You'll need an expert who can advise you on marketing, digital advertising, analytics, social media, public relations, ecommerce, and a ton of other things you might not even know to ask about.
You need a Masterclass in running a website or eCommerce business.
This is the ultimate Masterclass.
Read on to find out more!
Website Business Coaching by Rob Watson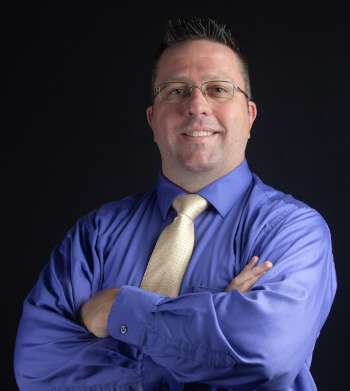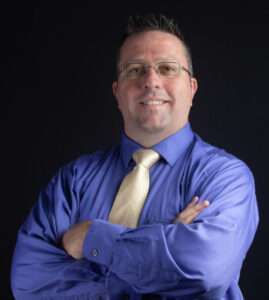 I'm Rob Watson, and I am your coach.
Since 1996 I've been developing websites and guiding website owners over all kinds of design, strategic, tactical, technical, logistical, and procedural hurdles.
I've conceptualized, designed, coded, tested, deployed, maintained, transitioned, and shut down more websites than I'm able to recall. Sometimes with a fully-staffed team of designers, testers, coders, and IT people. Sometimes all by myself. Sometimes working for a huge enterprise. Sometimes for small businesses.
As a programmer since 1986, a web professional since 1996, and a web agency owner between 2009 and 2021, I've accumulated the knowledge of over three decades of best practices and resources that I'm now offering to you.
If you're struggling to stay on track with all that you have going on with your website, I'm your coach.
If you have a new goal or problem, or something so unique to your situation that nobody has answers, I will partner with you and help you find those answers.
If I don't have an answer, then I will find someone who does and bring them into the coaching process to assist.
What You'll Get
With my website business coaching, you'll get:
A renewable subscription to three months of personalized, intensive, one-to-one business and marketing consulting and counseling scheduled in 2-hour sessions over 2-3 business days per week
Assistance starting, planning, structuring, writing, finalizing, and implementing your online business and digital marketing plan
Introductions to and facilitation with individual professionals in my personal network of over 4,000 technical, marketing, consulting, and HR contacts
Lifetime access to all of our personalized, one-to-one recorded interactive online meetings
Lifetime access to all training materials customized to your business
Lifetime access to all eBooks, videos, and generalized training materials I create for my site visitors, now and in the future
Discounts on service plans with participating service partners and software vendors
This is exactly what you've been needing all along to build your business.
Expense? Or Investment?
Digital strategy complexity impacts the time it takes to launch a site. If you're just starting up and doing a single page website with a few images and some text, that can be very quick to put together. You could easily do that on your own and without any coaching.
But, just because something is easy to do doesn't mean it's easy to do correctly. If you're not accurate in your initial assumptions, (and most startup owners aren't) you may waste months (or even years) of time and tens of thousands of dollars. You may end up miles off course from where you want to be.
Your need for general website business coaching is even greater for a website with 10+ pages, an eCommerce shop, lots of blog content, software updates, SEO management, digital advertising, social media, and email marketing!
Whether your startup idea or existing business is small or large, you definitely need a web presence coach to maximize your whole digital strategy.
I'll help you to
control for risks and properly vet your assumptions
understand your role, and the roles of people who help you, in your web presence and digital marketing strategy
integrate and streamline your thinking about who your customers are and how best to serve them online
grasp the fundamentals of building your web presence
and any other needs and requirements we determine in our initial interview/consultation and beyond
How you engage with your business website's purpose and execution will determine your approach and relative success with your entire endeavor…regardless of who implements it!
Where There Is No Profit, There Is Only Expense
Still convinced you can go it alone? Then go read more about this in my three-part series about website cost vs. investment. I'll wait.
Ready to start? Read on for further details and fill out the form at the end.
Or, have you read the series and are still convinced coaching isn't necessary?
Try thinking of it this way: what is the cost of having a successful website when you have sufficient revenues to offset your website expenses?
That's a bit of a trick question. Your cost can still be high depending on your profit margin. But if you engineer your technology and business strategy properly, your profit margin can be "thick" rather than "thin".
As you begin to operate at scale, your overall cost (the "cost of success") can recede to reveal more benefit than cost. That kind of margin engineering takes considerable knowledge, foresight, and variable calculation.
Do you have that knowledge and foresight?
Do you know how to calculate the variables?
Especially the technology variables?
Now, what is the cost of being UNsuccessful, when all you have is a useless website with no traffic, high or even low expenses, and very little to no revenue?
That is not a trick question. If you're unsuccessful, it's ALL cost.
How Does Website Business Coaching Work?
Website business coaching is designed to avoid or overcome obstacles early and to maximize long-term revenue. It is designed to help you adjust your assumptions and attitudes, get out of your own way, become disciplined, and be the most knowledgeable you can be about what you're doing.
Website business coaching gets you past the "chicken and the egg" scenario of not knowing what you don't know and turning that into knowing. Or at least knowing how to find what you need.
Website business coaching takes you from crashing your bicycle every time you try to ride it to competing in the Tour de France.
This is a direct, time-boxed, one-on-one interaction between you and me. I'm not selling a course or a book or an app. I'm not engaging in cross-selling or up-selling tactics to get you to buy more things or other coaching programs. I'm not tossing you into a Facebook group to offload our conversations onto other members.
Rather than selling you my time in an hourly wage exchange, I'm selling you the cumulative value of my years of expertise. You'll be getting your own, private digital business boot camp in a one-to-one mentorship experience.
If you do your part, take good notes, document your successes and failures, ask me questions, and follow through, you can be successful in your online business. You don't even have to follow my advice (though, I hope you do or it'll be a waste of time for both of us). I provide the best-practice information that should be helpful to you if you actively and mindfully apply it.
In short, the website business coaching I provide is not like other coaching "programs". Those amount to a pre-packaged set of tutorials that you get dumped into to fend for yourself .
This website business coaching is not an impersonal recounting of things that worked or didn't work for other people.
This website business coaching is a series of real-time, person-to-person interactions with me, a practicing professional with 25+ years of experience, to help you kickstart your website and marketing activities.
I'm going to transfer what I've learned from seeing, writing about, and doing this work to you in ways that make sense for your business.
Ultimately, you are in control of your website business coaching experience, and your business. I'm simply here to help you focus and stay on task. I'm present with you to provide information and encouragement, or to provide a guiding, big-picture perspective when you're having doubts. 
Pre-coaching
We start with a free pre-coaching session.
The pre-coaching interview is a fast and bright moment of clarity and transparency for both of us.
The pre-coaching session is not a sales pitch. I'll assume you're already interested in web presence coaching by the fact that you've scheduled a pre-coaching session. So, we'll dive right into it.
Think of the pre-coaching session as just like speed dating: designed to last no more than 15 minutes and to ensure that both of us use our valuable time to maximum advantage and efficiency. If we're not a good fit for each other, we can move on with our lives.
To be clear, this is the most important part of the entire coaching engagement. If we start wrong, we'll have a lot of trouble getting it right down the road.
My questions to you, both in the pre-coaching and during our coaching sessions, will be searching and thorough. They may even seem personal, adversarial, and challenging sometimes.
Please don't take it personally. 
Candor, frankness, and openness is an important part of the pre-coaching process. I'm telling you this now so you'll be prepared for the call and won't be offended by some stranger asking you pointed questions about your business.
If that's uncomfortable for you in general, then you should wait to schedule a pre-coaching session until you are comfortable with that. We will have very little success if there is reluctance and lack of commitment in our communication.
Within reason, all topics are on the table. For the sake of time, the main ones I will ask will be about your business plan, where you are now, where you'd like to be, and how you'd describe your personality and reactions given various make-it-or-break-it situations. I'll also ask you to define your personal as well as financial commitment and investment power for both coaching and your whole business.
I will be looking for reasons why we are NOT a good fit to work together. I don't want to waste your time if you don't like me and what I offer, and I don't want someone else who is a better fit to have to wait in line if you aren't ready to benefit from my expertise or for the rigors of running a web-based organization.
Your questions to me can likewise be as direct, tough, and thorough as you like. I won't be offended. Because assertiveness is a key attribute for business success, I will be counting on you to advocate for yourself and to look for reasons for me NOT to be your coach.
At the end of the pre-coaching session, if you've done your homework beforehand, we'll have filtered through all the objections.
We will come to a yes or no answer where we both agree on whether to proceed further.
We'll know whether we are a good fit for working together on your vision for your business or organization, and the site that supports it.
If the answer is "no", we should part ways until the answer can become a "yes".
The bottom line is, you have to want to work with me and I have to want to work with you. We must get that right. If we don't, the rest of the engagement is doomed from the start.
I do recognize that this is a big commitment. If you want time to think about it after the pre-coaching session, that's fine. But, I will need to insist on a "yes" or a "no" within five business days. Any later and I will see that as non-committal behavior and, in the interest of others waiting to be coached, I will not be able to prioritize further contact.
If you say "no", that's fine. You can later come back with a firmer commitment and better preparation and we'll repeat the pre-coaching session. Just once. I limit pre-coaching sessions to just two per person.
Website Business Coaching Agreement
If it's a "yes", from that point on we'll mutually define the requirements and terms of an official work engagement and get a final sign-off to begin your coaching.
Final sign-off includes a written, signed agreement and the full payment. No exceptions.
I cannot stress enough that if you're unprepared for signing an agreement and to invest in a direct and full financial commitment to solid coaching and consulting up-front, then I will assume, as you can also assume, that you are unprepared for the financial rigors of owning and operating a successful business and website.
As I noted above, even when you're successful with online aspects of your business, the costs of owning and operating websites can quickly become "not trivial". Success can result in additional, unexpected costs if you're not looking and planning ahead far enough.
For example, if you manage to rapidly increase your number of email subscribers, it can put you into a new and expensive pricing tier with MailChimp. That new expense may not be recoverable when your revenue remains flat or declines. Or if your website traffic increases or spikes, you may incur additional hosting fees.
Things like that can sometimes erase profit margin if the difference between expenses and revenue is too narrow to begin with. It's essentially a Pyrrhic victory, where the battle is won but you're worse off than if you had lost.
Will you be ready for that? More importantly, will you know why your subscriber count increased when conversions (paying customers) did not? My coaching will give you the skills to find those answers.
And, again, without my coaching, the costs of a poorly-planned do-it-yourself online endeavor can easily exceed the costs of a well-planned one. Remember that 90 percent of online businesses WILL fail. Be in the 10 percent of online businesses that succeed.
Website Business Coaching Sessions
Once you've signed the agreement and paid for the coaching, we'll schedule our regular coaching sessions.
Sessions can be tailored to match your schedule and mine, but we must do at least 3 sessions per week over a minimum period of 3 months for you to obtain enough knowledge to apply so that results can begin to become apparent.
Treat this like a very specifically-focused college course. One or two "days off" or reschedules for emergencies can be negotiated. But, on the whole, our sessions MUST be regular and consistent or the coaching won't be effective. If you miss 2 or more sessions with no communication, our remaining appointments will be canceled and you will not be refunded any difference.
Why? Because I will have already set aside several months of appointment times and will have given up income from others, who are likely more committed, to work with you. Just like a university education, this is part of the coaching process: stepping up and being in the game. It's about discipline in measuring and improving your commitment to your own goals. It all has to have real and painful consequences if you wash out. It's more like a boot camp than a spa retreat.
At the start of every coaching session, I'll ask the Three Essential Questions (you'll find out what they are in the coaching sessions). The questions are designed to keep you accountable and honest with yourself about your process and progress. We'll identify where you're struggling and discuss how to get you back on track.
Next, we'll go over your Master Plan to see where gaps and problems need to be addressed, non-essentials removed, and changes made to improve the Master Plan or make it more flexible to adapt to changing conditions.
Finally, we'll go over prior and new resources and research to ensure that you have the right decision-making information at your fingertips at all times.
I will be recommending ways to record and preserve the knowledge generated during our coaching sessions. If you wish, we can use a digital repository that I recommend, or documents and research artifacts can be stored in another location of your choosing.
What's important is that the system or method we decide on enables efficient remote collaboration and is one you'll be able to stick with in the long term.
What I Will and Won't Do
I will be your accountability partner, your sounding board, your coach, your business counselor, your technology advisor, and your "guru".
I won't be executing your plan. I won't be designing your websites. I won't be writing your code. I won't be configuring your systems. I won't be your project manager. I won't be running your ad campaigns. I won't be your psychologist.
I will help you to know how to execute your plan. I will help you find design resources. I will help you find coding resources. I will help you find project management resources. I will help you figure out how and where you can run your ad campaigns. I will help you decide whether you'll need further professional counseling in other areas of your life to fully engage with your plan.
I cannot provide a guarantee that your online business will succeed. Even though we will always discuss risks and risk mitigations, as with every business endeavor there may be external and unexpected circumstances beyond either of our control.
And, without your full and constant engagement with your plan, nobody can offer such a guarantee. That includes revenue, website traffic, subscribers, social media engagement, or ad conversions.
I will guarantee that I will help YOU to FOCUS on and think correctly about business models, outcomes, revenue, hosting costs, website traffic, subscribers, social media engagement, and a long list of other things that can make or break an online business depending on how they're addressed.
Whether you choose to execute on that focus is 100% on your end of our coaching equation. I'm your personal trainer, but YOU have to lift the weights and run the 5k. I'm your dietician, but YOU have to choose to eat what's good for you and avoid what's not.
Refunds
A refund is contingent on whether identified key performance targets (i.e. conversions, traffic, SEO, etc.) are not reached to within a 5% margin of error and after you demonstrate through objective analytics and documentation that key coaching recommendations were fully documented and followed. If you miss two or more sessions with no communication, our remaining appointments will be canceled and you will not be refunded any difference.
Next Steps
If all of this makes perfect sense to you, then pull together your current business plan, in whatever form you have it, and schedule your free pre-coaching session. You have nothing to lose in a pre-coaching session. In fact, you'll gain insight into just how ready, or not, you are to move ahead with your plan. That, alone, has tremendous value.
Simply fill out the form below and I'll schedule your pre-coaching session with you. Prior to the session, you will need to complete, sign, and email a non-disclosure agreement to me that I will also sign. It can be your own document or we can use one that I provide. The important thing is that it protects both of our intellectual property with confidentiality.
To summarize:
Fill out and submit the form below.
I will send you a signed and dated Non-Disclosure Agreement document for you to countersign and return.
Then send me your business plan document(s).
I will review the business plan and then schedule a date and time for the free pre-coaching session.
Testimonials
Click each image to zoom
Schedule a Free Pre-Coaching Session
Testimonials
Click each image to zoom