RingCentral Unified Communications
Get your head into the clouds with Webidextrous and RingCentral Unified Communications
RingCentral is the top-rated platform for Voice Over IP (VoIP) telephony and unified communications. Webidextrous is a certified RingCentral partner. We make RingCentral Unified Communications even easier to install and use. We provide project scoping, estimation, and start-to-finish integration of your new RingCentral Unified Communications phone system. Give us a call or fill out the form on this page to get started.
RingCentral Integrations
The best thing about RingCentral Unified Communications is the astounding level of integration possibility it provides. Webidextrous can hook up your RingCentral implementation with Box, Desk, Dropbox, Google, Microsoft, Okta, Oracle, Salesforce, ServiceNow, Zoho, and Zendesk. Your sales and customer interaction will improve by leaps and bounds.
RingCentral for Microsoft Outlook®
As a RingCentral Partner, we can get your phone calls seamlessly integrated with Microsoft Outlook. You can now handle all your business communications without leaving Outlook.
• Make and receive calls, listen to voicemails, and text directly from Outlook.
• Merge contacts and call using click-to-dial calling.
• View the entire call history in the Outlook browser.
• Schedule audio and video conferences without leaving Outlook.
RingCentral Reports
The RingCentral Reports let you analyze the call queue, find out user activity, and understand phone number usage. Other new features include:
• Intuitive layouts on both desktop and mobile interfaces.
• Improved data loading delivers quicker reporting.
• Expanded report filters now available.
Corporate Directory
On Polycom phones, you can search and contact a colleague from any end point, including the RingCentral mobile app and RingCentral for Desktop.
RingCentral mobile and desktop app enhancements
• Longer SMS message support: Character limit increased from 160 to 1000 characters. Send complete messages in one text message.
• HD Voice: RingCentral mobile app is updated with OPUS Codec Support to provide better call clarity, particularly in limited bandwidth and network environments.
• RingCentral for Desktop: With one-tap, send audio conference invites, utilize public and private locations to park calls, and resend and forward faxes.
• RingCentral Android™ mobile app: Users automatically launch and start RingCentral Meetings with just a tap—no additional login required.
Toll-free bundles
New toll-free minutes bundles are available. You can now buy toll-free minutes to fit your requirements.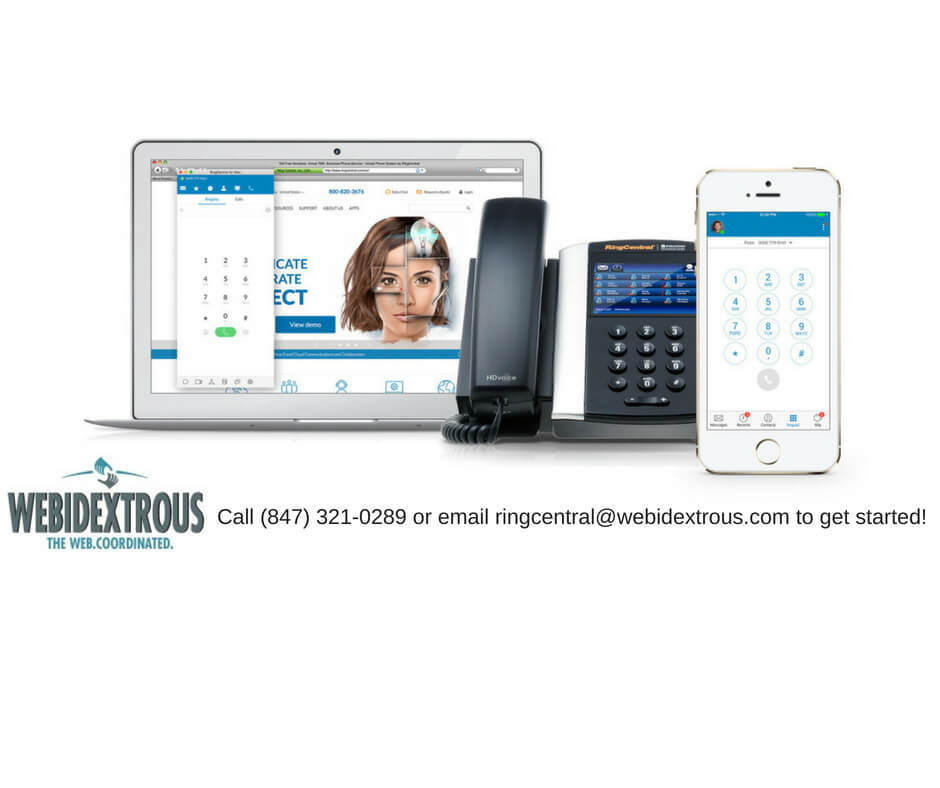 Information we need to get started…