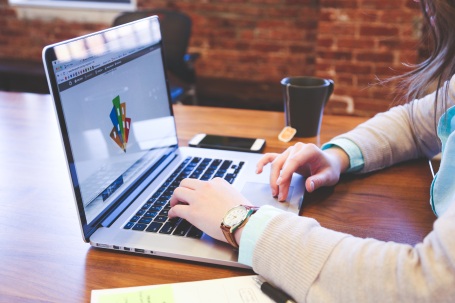 Website Design, Development, and Management
Our competitive website design, development, and management rates make staying within your budget a reality. We have identified site design and development processes that can be repeated and technologies that can be scaled at a known, average cost.
How much does a website cost?
Websites are free! Well, the ones you build yourself are "free", or very close to it. That's in terms of the setup costs of cut-rate hosting with low-cost providers' least expensive plans, then using their free web building tools with a free template and free widgets and plugins and apps that come with them.
What's not free is the cost of your own time in trying to deal with all of that and run your business.
Professionally-designed website costs vary depending on where you go for web design talent. We're happy to point you to any competitors' site, like Executionists, or Plato Web Design, or Nuts and Bolts Media. We do so to show you that we're being up-front and honest about the true cost of professional design. As you can see from their explanations, if you want a high-quality website, you will need to plan your budget accordingly. Fortunately, Webidextrous keeps your website production costs low.
Information we need to get started…
The Real Work—and Cost—of Website Production
New site design or old site redesign process
Photoshop design tasks once the design has been finalized
Mobile-responsive coding
eCommerce setup
Third-party software and WordPress plugin setup and customization
Custom theme, software, and plugin development
Social media content production (blogs, Twitter, Facebook, Pinterest, Instagram, etc.) and optimization (OpenGraph)
Google analytics setup and referral spam filtering
Phone, chat, and email support for your customers
Technical support and training
Don't forget these maintenance tasks, too!
A healthy website, both in terms of performance and gaining traffic regularly, is one whose owner pays attention to it and adds new content regularly. There are so many moving parts that go into a successful web presence. Website management includes:
Regular backups
Update CMS software and plugins
Installation of patches and security fixes
Database maintenance
Test functionality on all devices and browsers
Testing and troubleshooting page load speed
Search engine optimization (SEO)
Updating content at least weekly, if not daily
Product listing maintenance
eCommerce programming
Payment gateway integration
Media file uploads and linking
Clear out and redirect old pages and media
Adding new features and content sections
Moderating discussion forums
Set up and monitor new analytics reports for new situations
Ensure domain names don't expire
Feeling overwhelmed yet? At Webidextrous we understand completely that you want to spend more time on developing great products and serving your customers than on maintaining your website. That's why we offer to do all these things so you don't have to!
What about drag-and-drop website creation services?
While it's true that drag-and-drop website creation services make it easy for anyone to build a website from beautiful templates, there are hidden costs to using these services. For one, as your business grows and you require more features than they can provide, it is difficult, if not impossible in some cases, to migrate your site to something better. Also, you are not given the specialized support and service that Webidextrous will give you. Lastly, but most importantly, by using a drag-and-drop service, you limit the potential of your site to react quickly to technological innovations.
What about going overseas for talent?
Obviously, web design costs are going to be higher in the U.S. because of the higher cost of living. Web designers in the U.S. have to eat and live somewhere just like anyone else. Therefore, it seems wise to some business owners to go overseas for web development talent where the cost of living is lower, and, therefore, website development costs are lower.
The problem with overseas website development for U.S.-based businesses is that of quality. Our experience with clients who have been hiring from overseas has not been a positive one in 9 out of 10 cases. Spelling errors, problems with content having inappropriate phrasings and idioms, and issues with coordinating project schedules over multiple time zones plague most overseas web development projects. That's why we started Webidextrous: because we knew that we could help business owners like you build your websites with better quality than with firms overseas and do that in the United States.
One might say, "Aren't all vendors essentially deserving of the same consideration in the bidding process regardless of location or culture or language?". In an ideal world, we definitely agree!
Think of it this way: If you run a group of real estate agencies in the U.S. and you need a web design that reflects the localities each agency serves, and you need the content to match the flavor of those areas, who is going to know better how to do that? An offshore website production firm or one in the U.S.?
The same problem would exist if a U.S.-based designer tried to build a website for an overseas firm. Unless the U.S.-based firm has someone on staff who knows the overseas markets well, there is too much room for misunderstandings, assumptions, and cultural-incorrectness to occur.
Yes, we all want to be part of a global economy when it comes to giving equal opportunity to a variety of vendors in a free market. Reality is often at odds with that feeling. In the end, you must make a decision about your website vendors that meshes well with your core customer or you risk losing business.
What is the most effective website management process?
An effective build process is what sets real website development apart from drag-and-drop website builders. The most effective website build process involves, at a very basic level, something like the process shown in the graphic below.
Imagine you want to make a non-trivial design change, but you don't want your customers to know about the change until it's complete and tested. It would be great to have another "sandbox" version of the site that you can play around with until you get it just right. Then, you can feel confident about making that new version of the site "go live".
With a drag-and-drop solution, you don't have that capability. The changes you make are public, for the most part, if you don't trust the "preview" function most of those services provide.
The most effective website build process involves, at a very basic level, a build, launch, run cycle like you see in the diagram below.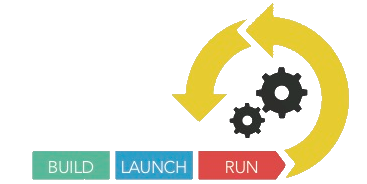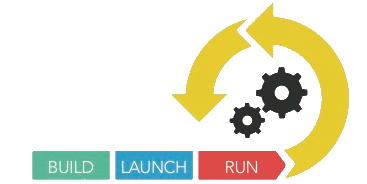 More specifically, it is built on a development system, sent to a test system for quality assurance testing, and then published to a live or customer-facing system. Of course, Webidextrous will do all of this for you, so you don't need to worry about it. You just tell us what you want to change and we'll work on it on "Dev", push it to "Test" and, when you're happy with it, put it on "Live" for the world to see!